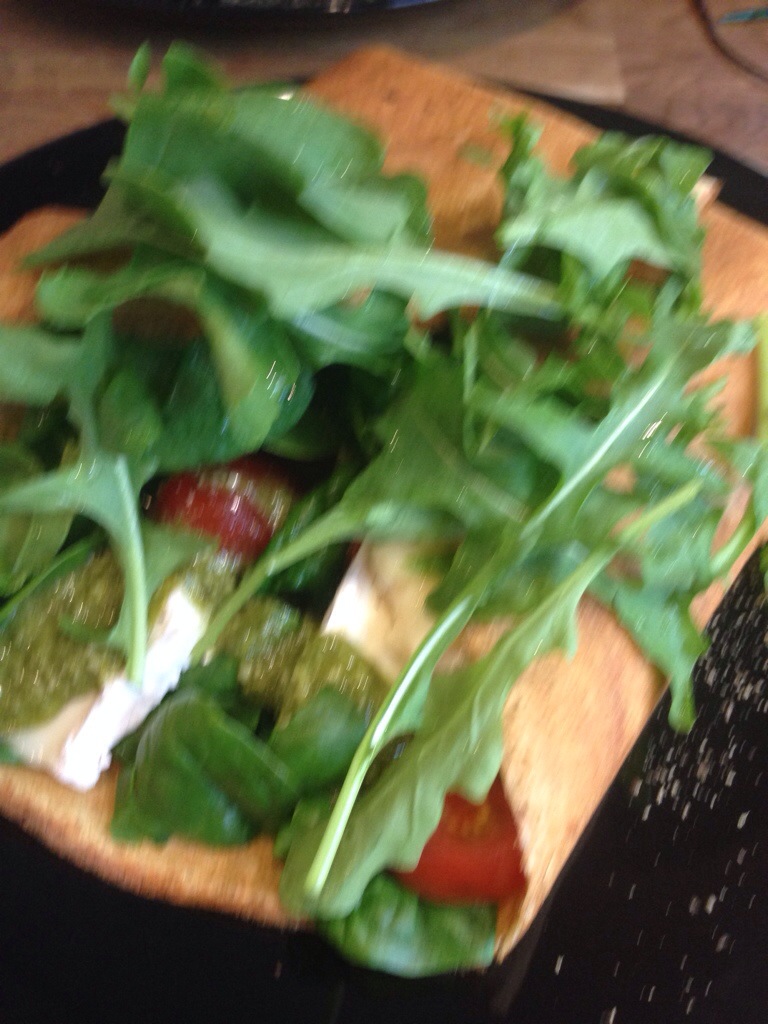 When you have a pescetarian living with you for three weeks, you adapt. And you adapt recipes. Such as this one, which originally had cured sausage as part of the filling. Swapping the meat with smoked salmon… easy peasy solution. And the flavours still go very well together.
It's an European style pancake and not an American one.
This serves two as a starter.
(Excuse the extremely unfocused picture – my hand was still moving and it snapped way too soon. It tastes much better than it  looks in the picture…)
Adapted from MatPrat – Urtepannekaker med spekepølse og chèvre.