I have such a weakness for bubble tea that I walked an insane amount on holiday to get it. Multiple times. In multiple cities.
And so, I had to try to make it myself. Today the tapioca pearls arrived in the mail.
I followed the mix of the recipe from the vendor and this one.
Because I am also crazy about passion fruit flavoured tea (and my favourite Danish chain of coffee shops have stopped selling it) – I used a passion fruit syrup instead of the almond syrup. Next time, I'll probably also go for passion fruit flavoured tea, instead of the Yellow label Black tea this time.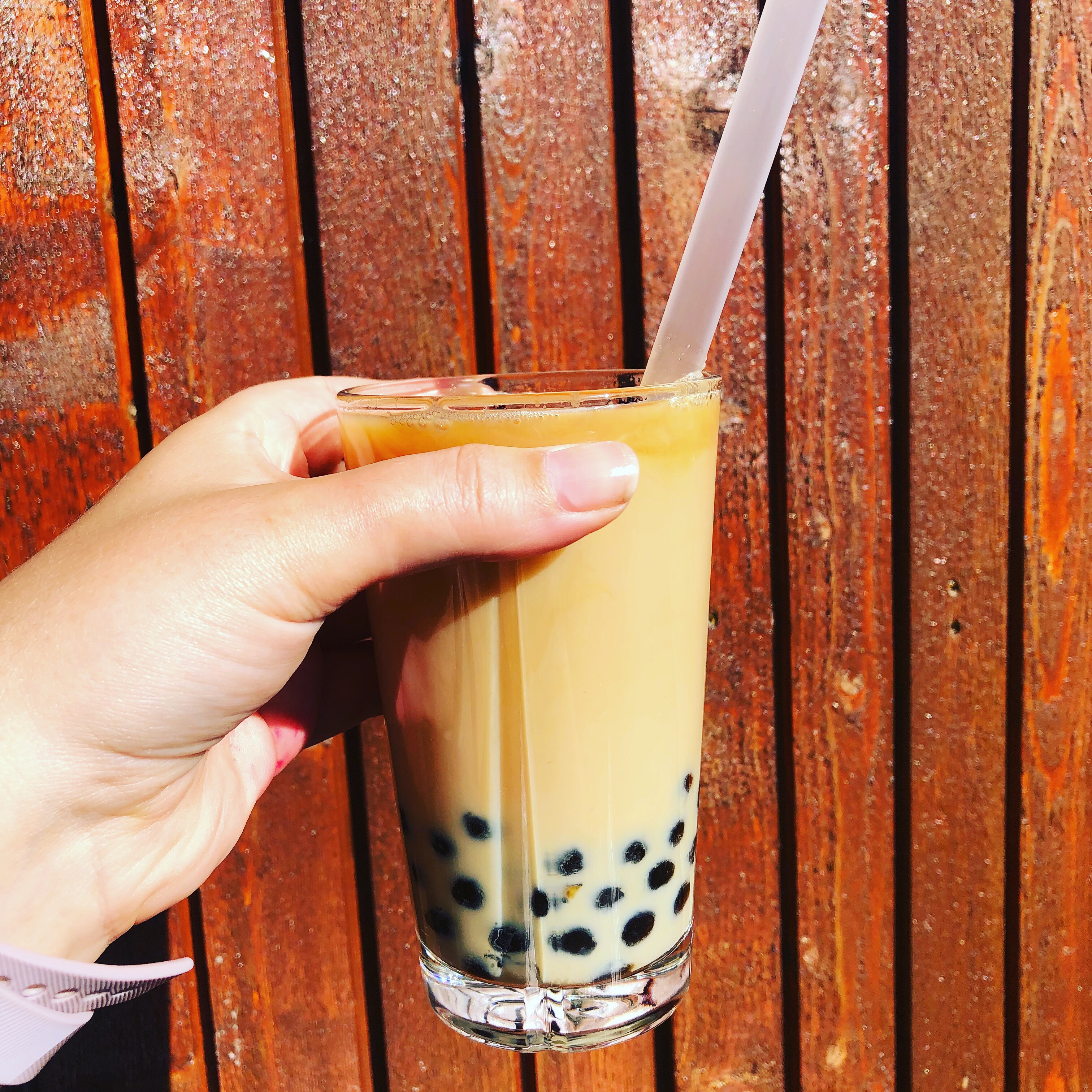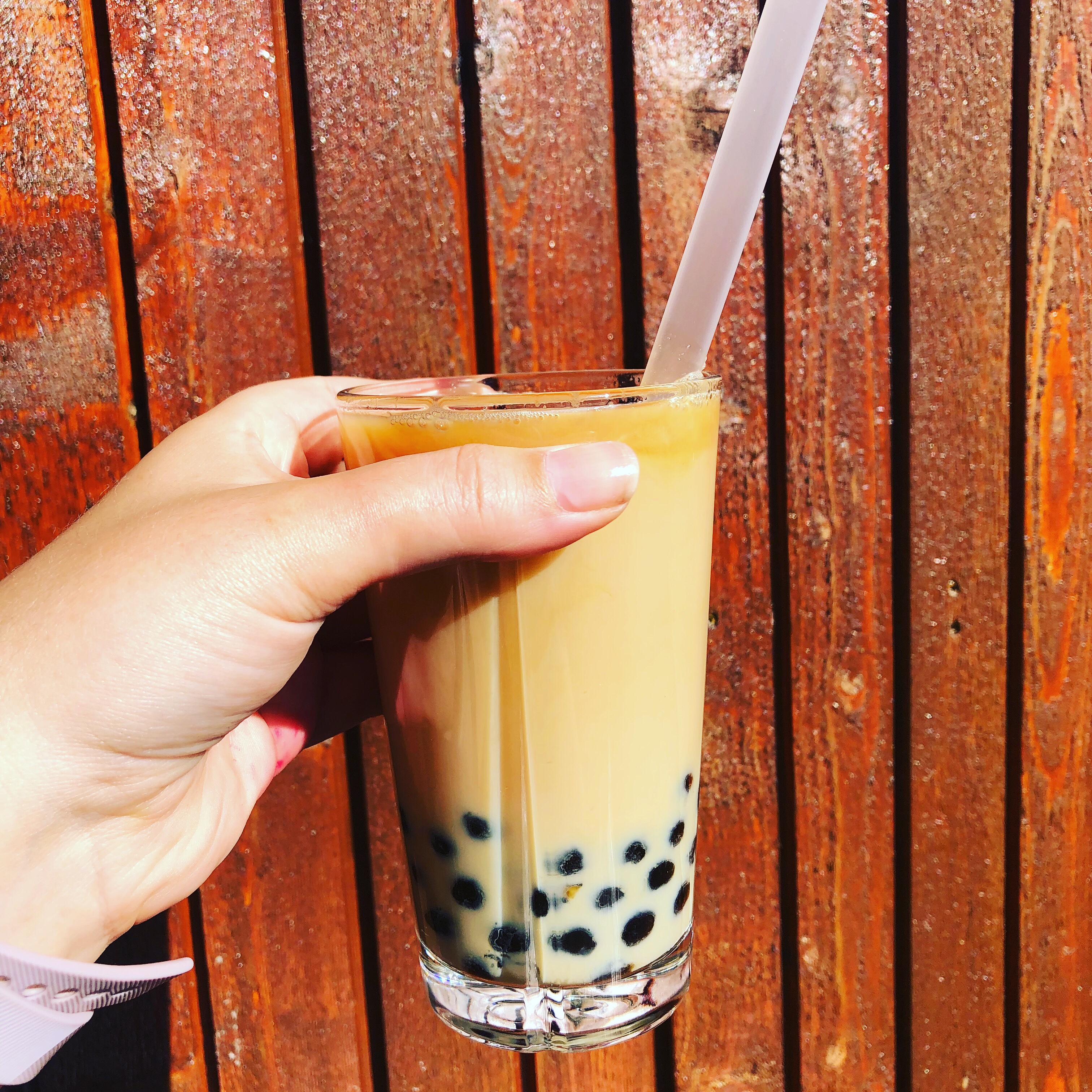 Current mode: sitting in the shade, feeling the warm breeze and sipping on my bubble tea.
Even though I'm working the rest of summer, this is a pretty nice holiday throwback.