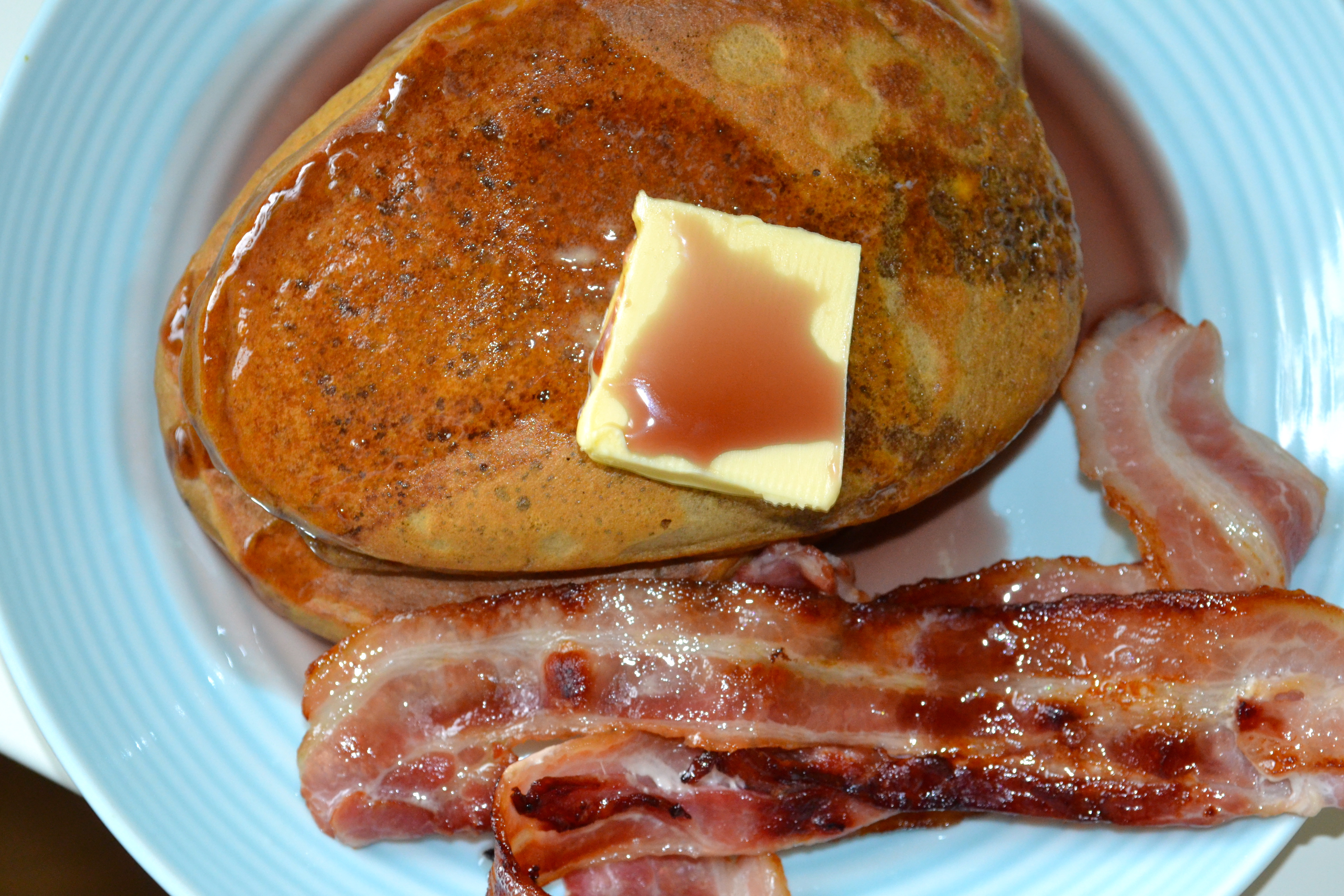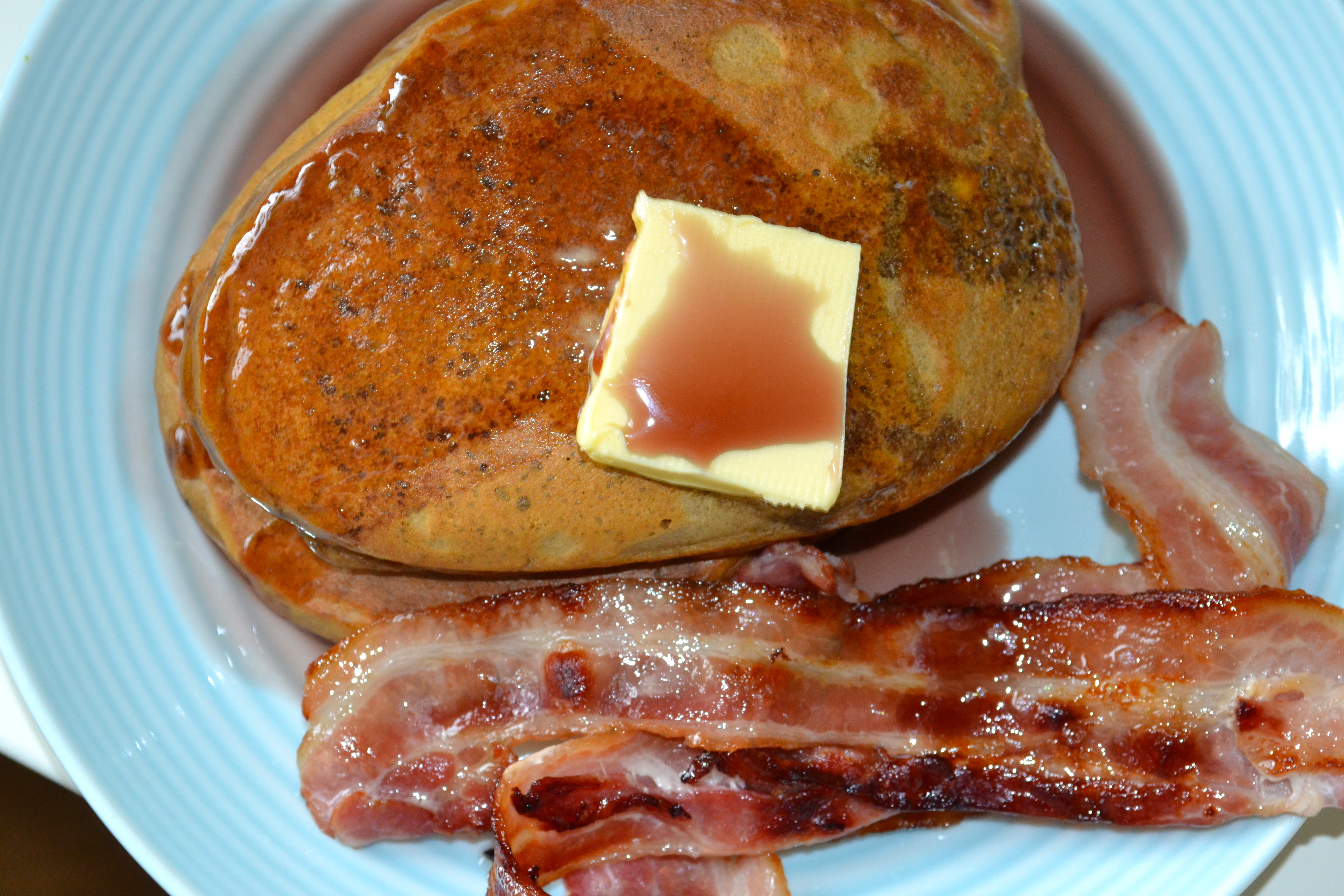 It's International Coffee Day today. That means it is the perfect day to make these Coffee Pancakes from A Cozy Kitchen.
Really! Do it. I made them a few weeks ago, and immediately sent a text to those of my friends who absorb coffee like they absorb air and told them to make these.
It is probably the easiest to make, and best results, I have experienced with any American pancake recipe. (I used the conversion that 1 cup=roughly 237 ml.)
I switched the sugar in the recipe for 1 tsp powdered stevia. And then doused the thing in Canadian blueberry maple syrup – so I'm not sure it made a huge difference in the long run…
The recipe without the coffee added is also quite tasty. I've experimented with switching types of flour for it to make it rougher", successfully.