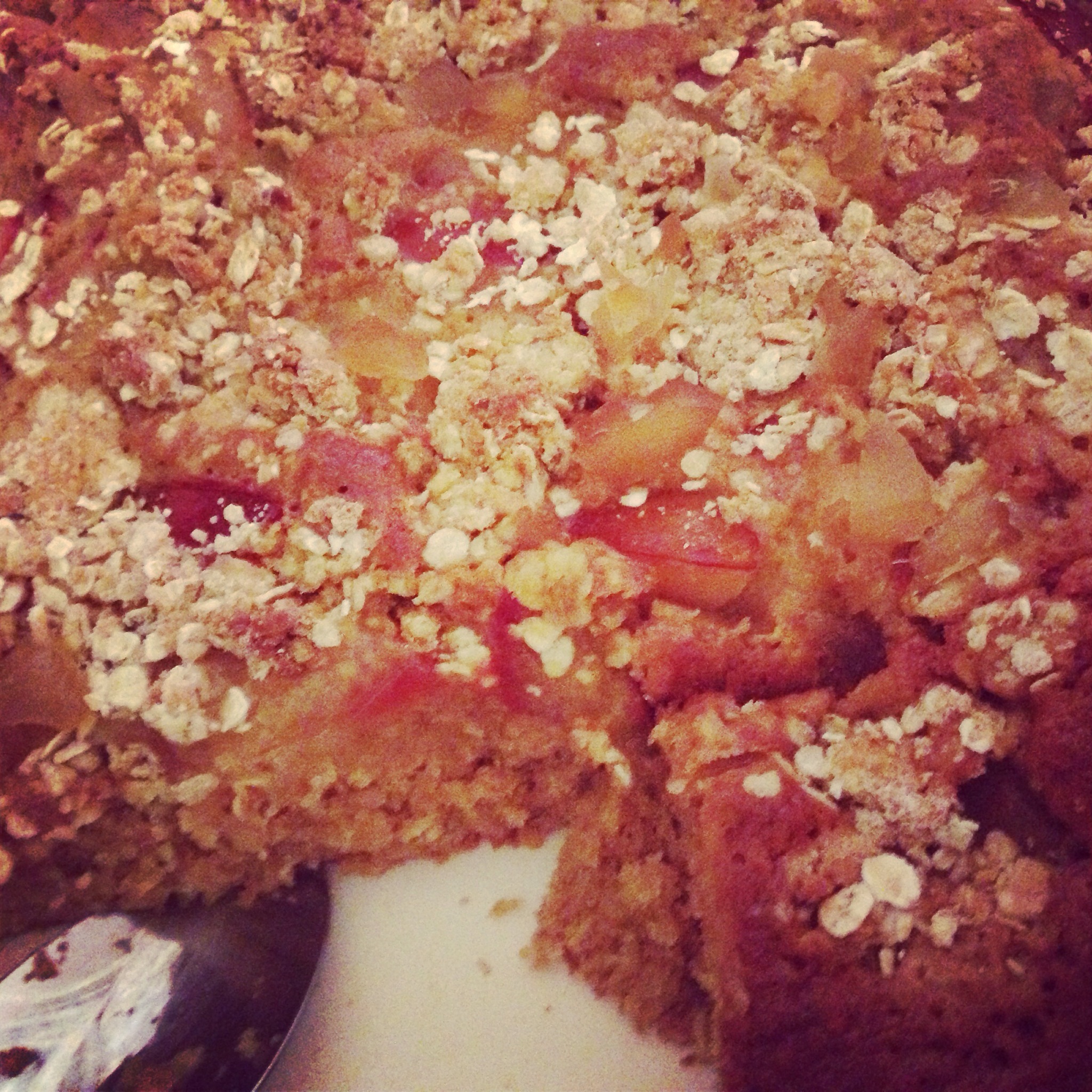 I have officially eaten waaay too much of this tray bake. I first had one slice. Then another couple of slices as I was catching up on the dessert episode of The Great British Bake Off – and then I needed another slice as Iain's ice cream disappeared into the trash bin.
I feel too full.
It is the oaty plum gingerbread slice that is the recipe for September. You kind of have to love ginger to make it – or possibly cut down a bit on it.
One advantage though is that it is really not a huge tray bake.