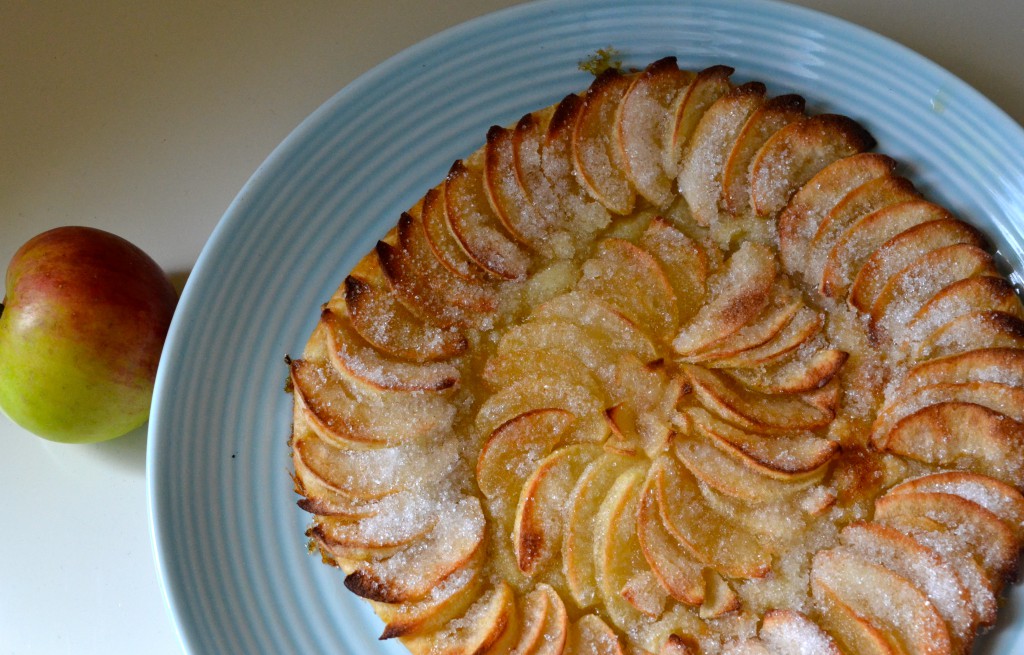 When this recipe came across my RSS reader, I bookmarked it. And forgot it.
And suddenly it was September, and the crazy old apple tree in the garden that magically produced edible apples this year was booming with apples. I searched through the recipes and found this again.
Caramelized Apple Tarte Fine Recipe – Chocolate & Zucchini.
I made the rough puff pastry the night before. Basically because I was procrastinating so much during the day (hello Civilization V) that I didn't have time to make it all in one night. The rough puff is super easy.  It also had to rest for an hour, so I gave it all night.
And the next day, I cut up the apples and did the rest of the preparation, baked it and served it to huge acclaim.
If I were to make it again, I would probably cut down on the sugar. I went with white sugar as that was what I had, and one tablespoon on the bottom and one on the top would have been more than enough given that the apples were also sweet.