I'm currently catching up on the Danish version of the Great British Bake Off – Den Store Bagedyst.
And I was intrigued by the look of the work-benches. When the Norwegian version aired, I seem to recall that they went for something similar and pastel like the British version. But this is almost art – Piet Mondrian inspired benches.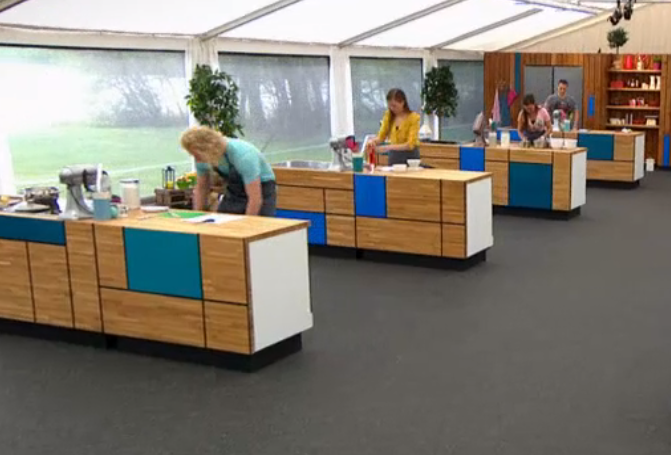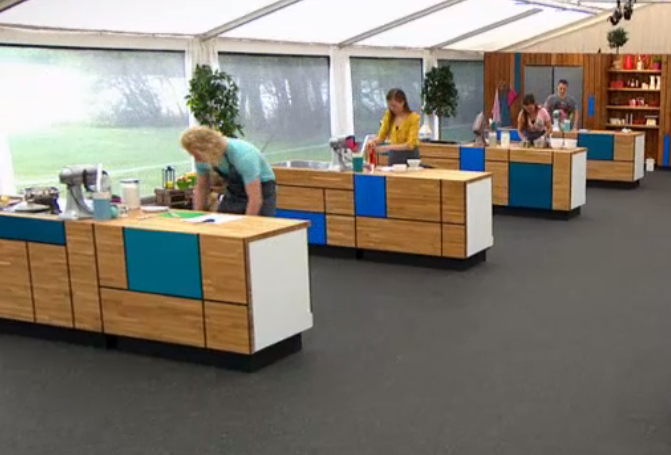 I love the British version – with Mel, Sue, Mary Berry and Paul Hollywood.
I watched the first series of the Norwegian version about halfway through the second episode – and gave up after disliking the host and the judges and the challenges. I see that it has had at least one series since then and a new series is starting this week. Still with the same judges so… not planning on watching.
It will be interesting to see how this Danish one stacks up to the original.