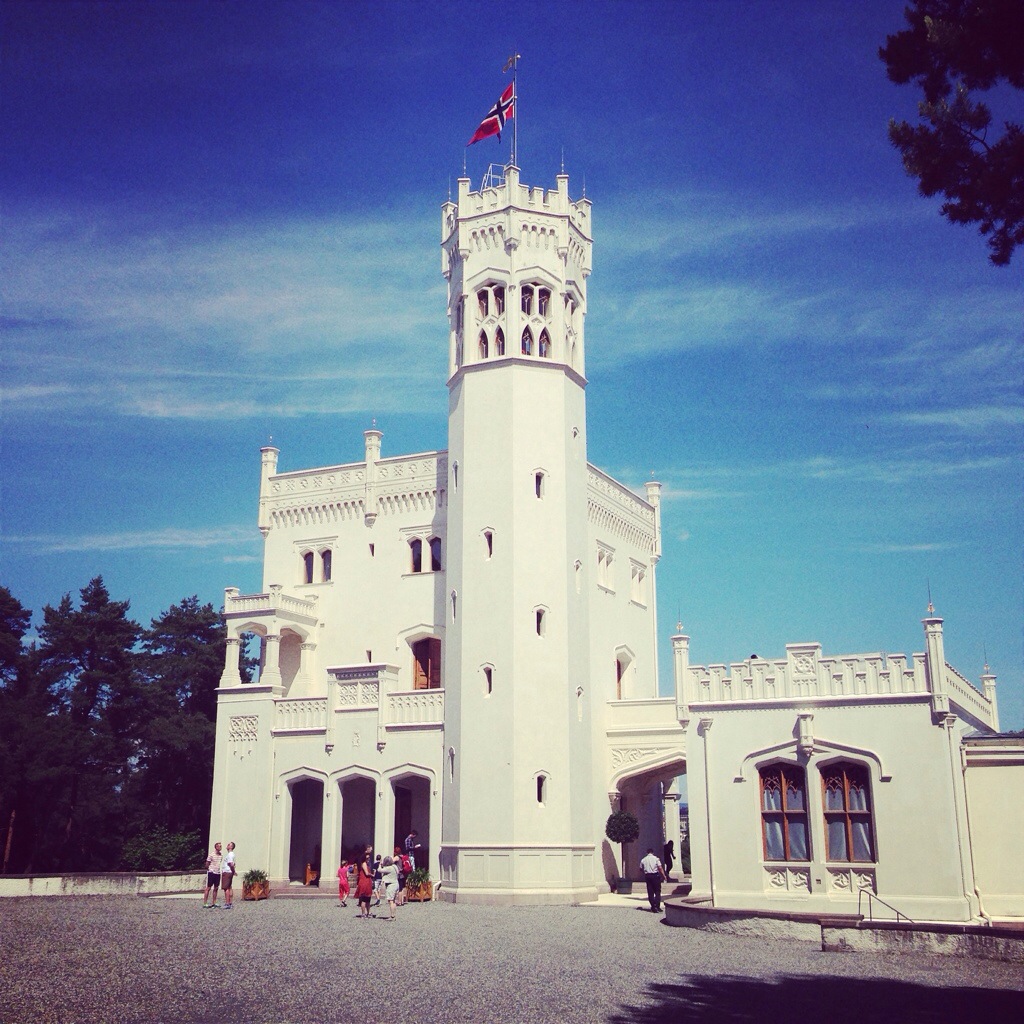 A couple of weeks before I left Oslo, I took a trip to Bygdøy to visit Oscarhall. It is a pleasure palace built for King Oscar I of Sweden-Norway and his wife, Josephine of Leuchtenberg.
It is still in use today by the royal family for special occasions, and Queen Sonja has set up an art gallery in one of the side buildings.
The palace is beautiful on the outside, and the renovations inside have been done very nicely. The big surprise was the woodwork in the entrance hall that isn't wood, but concrete painted to look like wood.
I was slightly bummed that it is forbidden to take photos inside, as there are a lot of cool and interesting details in the interior. The coat of arms of both Oscar and Josephine is all over the house, and both the Norwegian and Swedish coat of arms are still prevalent.
The interior decorations are very national romantic – the King's sitting room is painted to coincide with one of the Norwegian sagas. Similarly, the dining room also has Norwegian scenery painted on the walls.
Point of amusement for me was when I realised that because Oscarshall is taken back authentically to the time it was born, they haven't installed electrical lamps around the place. So, they've had to set in temporary electrical lamps for overcast days – as it can get quite dark inside then. Their solution – cheap, movable lamps from IKEA.
The tour of the interior (which is the only way you're getting in to the palace on a regular day) cost 70 NOK, but is worth the money.
Getting there: either by bus 30 or ferry from the city centre. I recommend the bus.  If you're going there. It is easier to get to Oscarshall from the bus stop than from the ferry. (Although the ride across the fjord on the ferry is fantastic in the sunshine.)