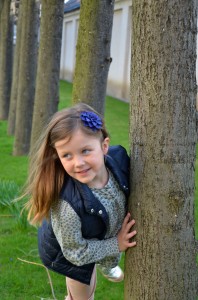 Back in February, the news came that Crown Prince Frederik and Crown Princess Mary had chosen that Princess Isabella would follow in her older brother's footsteps and attend Tranegårdskolen in Gentofte. As I wrote over at Blog Royale back in May 2011, the decision that Christian should attend that school was not universally applauded.
I expect there has also been some rumbling around Isabella's attendance – but it seems much more universally acceptable when the second one follows rather than when the first one breaks a barrier  of sorts.
At any rate, I thought it would be interesting to compare the education of these two with the Danish royals who have gone before them.
I think that it was generally assumed that when Prince Christian would start school that he would join his cousins, Princes Nikolai and Felix at Krebs school, a private school in Copenhagen.
After all, Krebs was also the school of Crown Prince Frederik and Prince Joachim. And nobody had batted an eyelid when Nikolai and Felix had followed them there.
In the generation before them, the Queen and her sisters attended the private N. Zahles skole in central Copenhagen. The school was from the elementary stage through high school – and the Queen also graduated from the high school.  Although admitted to N. Zahle from the beginning, the three first years, the Queen was schooled in the privacy of Amalienborg Palace. It was also similar for Crown Prince Frederik and Prince Joachim – they also started their education in the safety of Amalienborg before continuing on to Krebs in 3rd grade.
Home schooling in the Danish royal family seems to be over, though. And for the children of Frederik and Mary – the public system seems to be the way they will go – at least for the elementary schooling, so one can probably assume that the twins will follow them there. For Prince Henrik and Princess Athena, though, I find it dubious that they will follow their half-brothers to Krebs, or their cousins to Tranegårdskolen in Gentofte. Chiefly because Prince Joachim's  main residence is in southern Jutland, and the children are attending the nursery school/kindergarten in Møgeltønder.
There is a public school in Møgeltønder for the first seven years of school – and after that, they would be transported to the slightly bigger town of Tønder for the next three years until they reach high school age. If they choose this option, Henrik and Athena would be the first Danish royals educated outside of Copenhagen.
After  the ten first years of elementary education, it will be interesting to see which direction these young Danish royals continue in. Will it be the Øregård high school that Frederik and Joachim attended? Will they go for boarding school? Queen Margrethe and her sons each had time at boarding school abroad.