I've been killing my plants lately. Or, at any rate, the roses I bought after I chucked out my cucumber and tomato plants this summer have started wilting like crazy. I figure it is just a matter of time.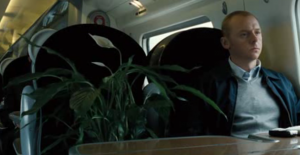 So, for my next flower want – the Japanese Peace Lily from Hot Fuzz. I already have a pink peace lily which was a present a couple of years back, and honestly, the thing is nearly indestructible.
I forget to water it – doesn't matter.
Winter in Norway – doesn't matter.
Too warm – doesn't matter.
The only thing that have affected it, on some scale, was direct sunlight.