My summer trip this year was a bit late. It was almost all about trains, trains, trains this year. My suitcase was slightly bigger than a carryon – I packed clean clothes for two weeks, and planned to do laundry on the way.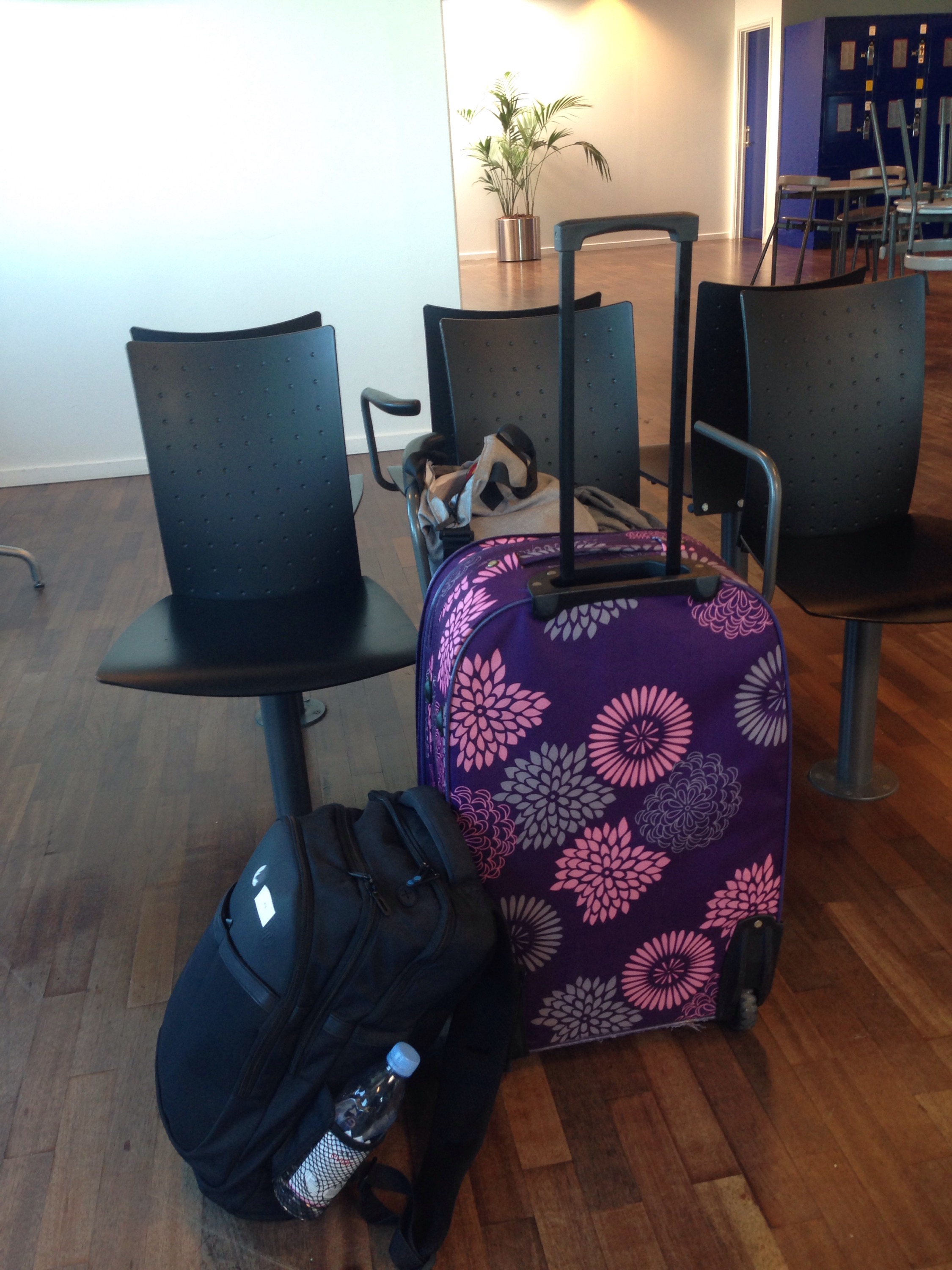 I started out on August 15 – taking the train to Kristiansand and the ferry across to Denmark. Taking the train from Hirtshals to Århus, and spending the night in Århus.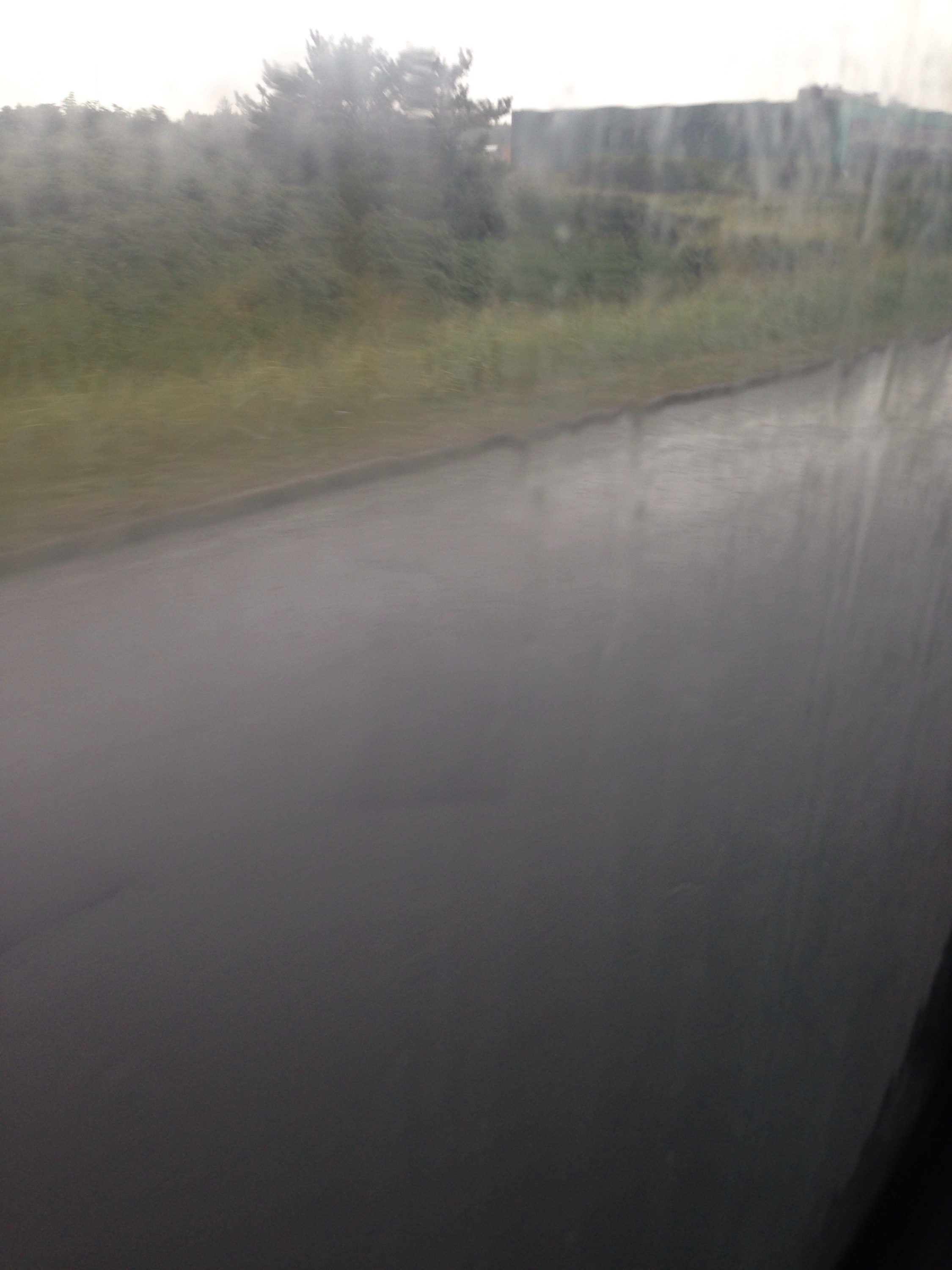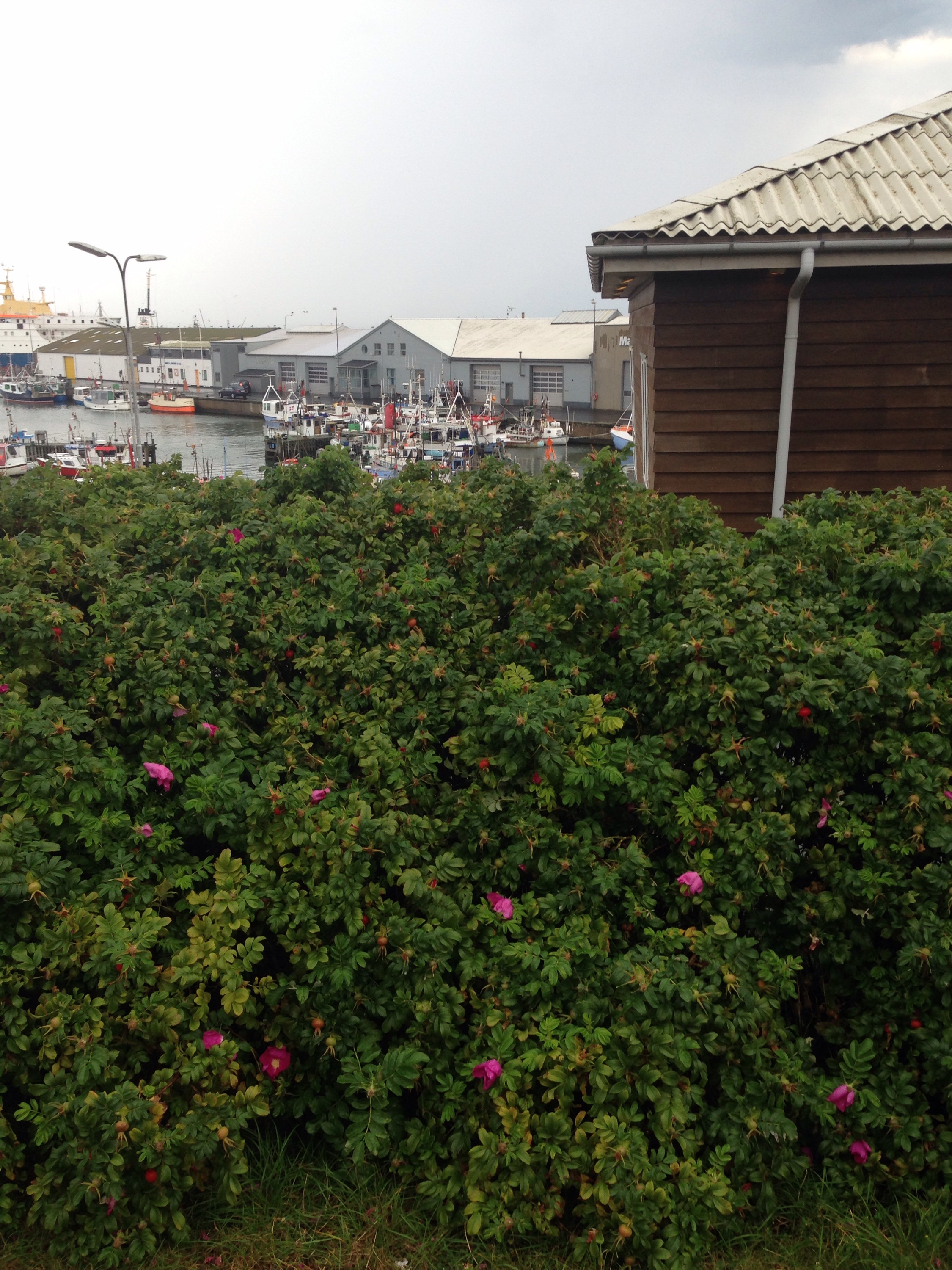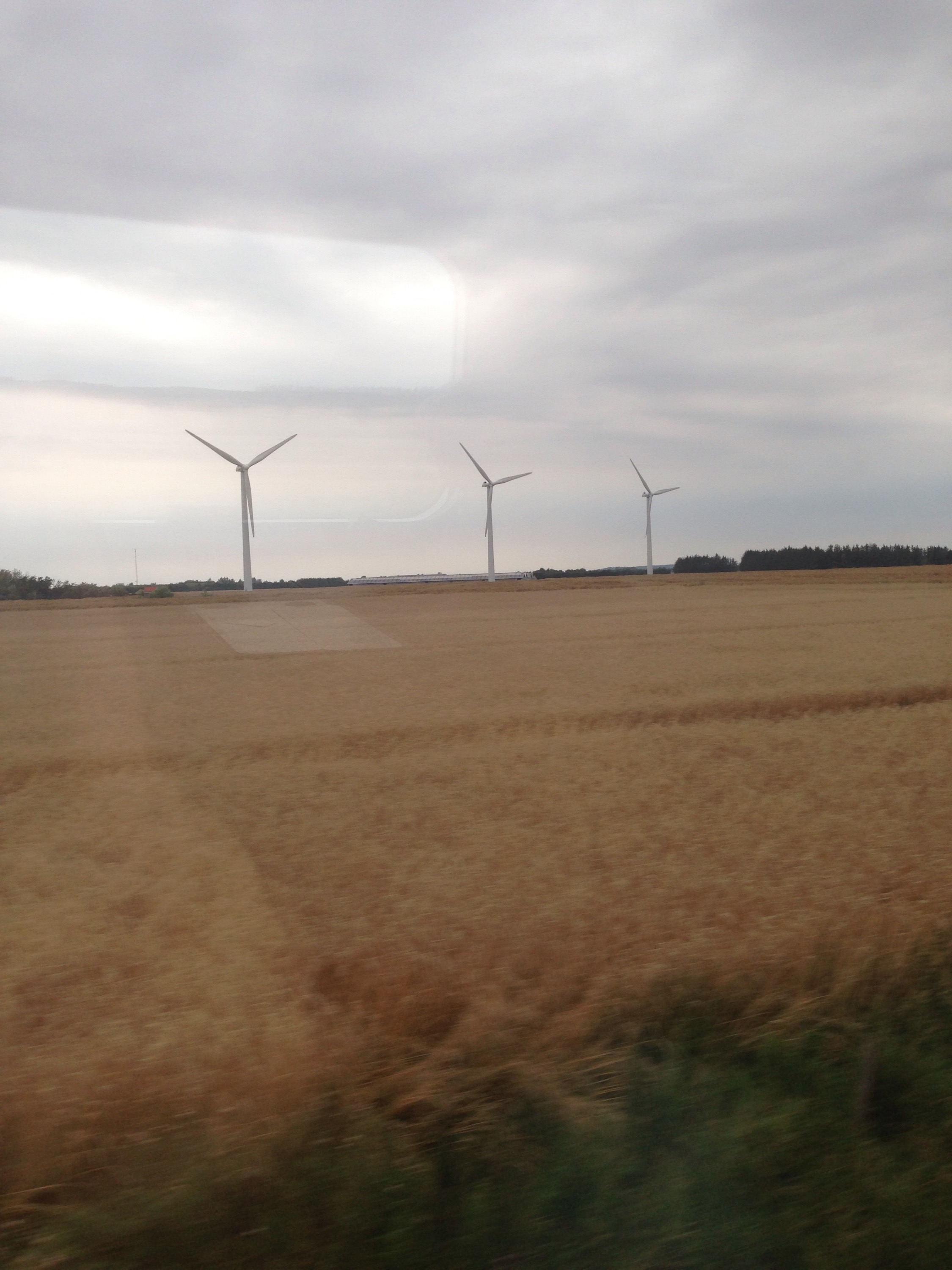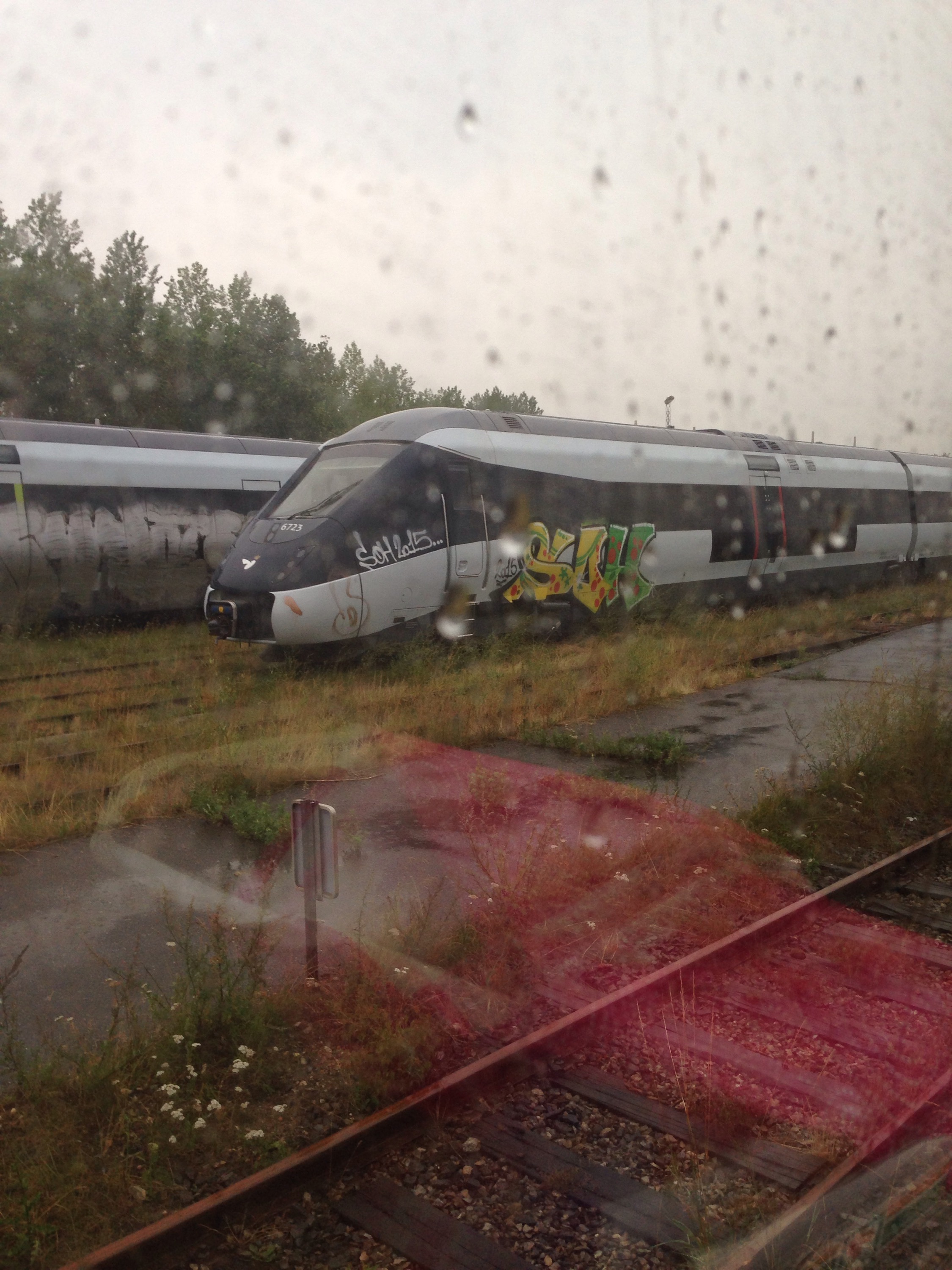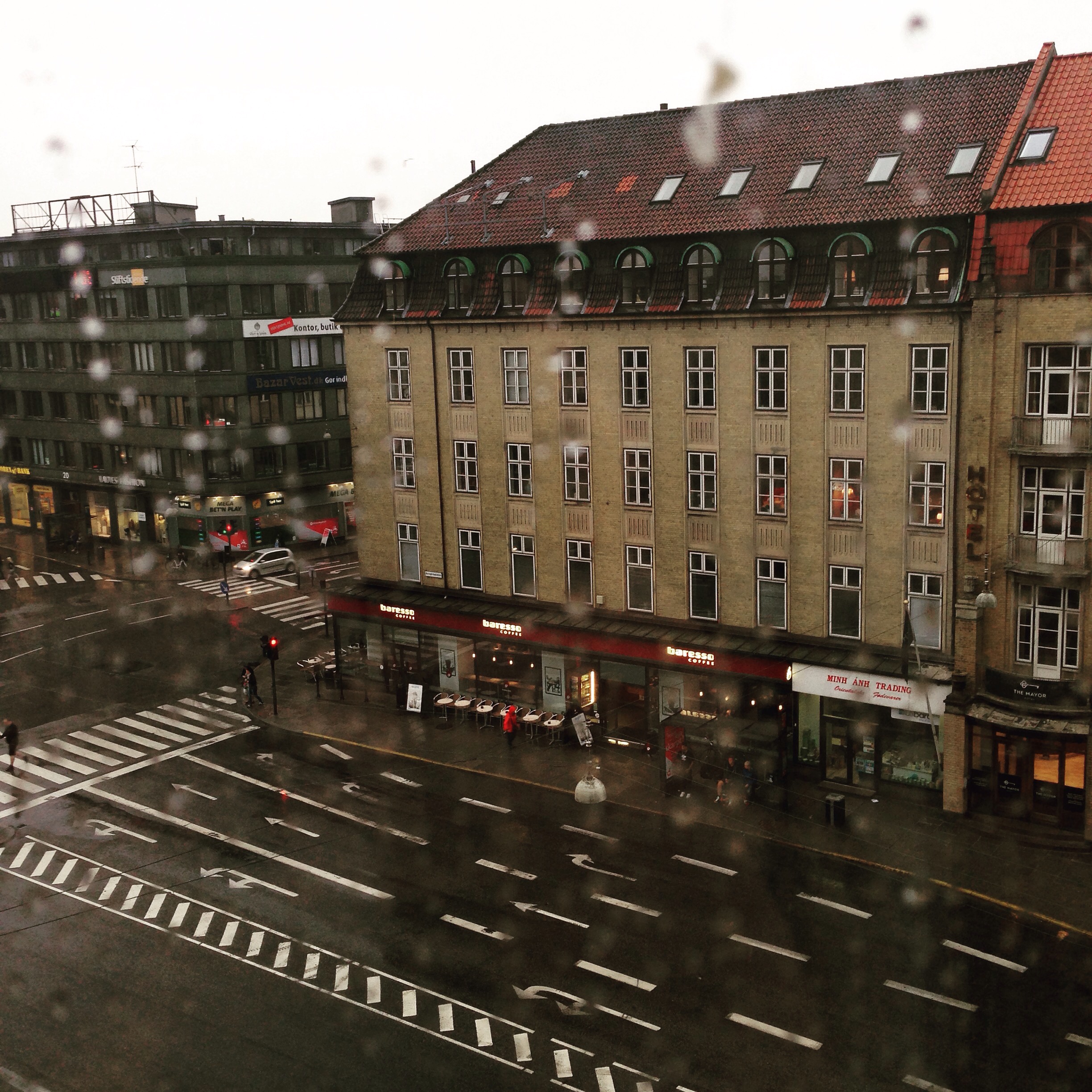 It rained the morning as I was leaving home, and that prompted me to bring my raincoat – which I would have good use of on the rest of the trip. When I got to Århus, it was pouring down.
The next morning, I got up – had hotel breakfast and stopped at the local Baresso for my favourite SmooTea for the train ride ahead. (I swear, my thesis was practically written on this stuff.)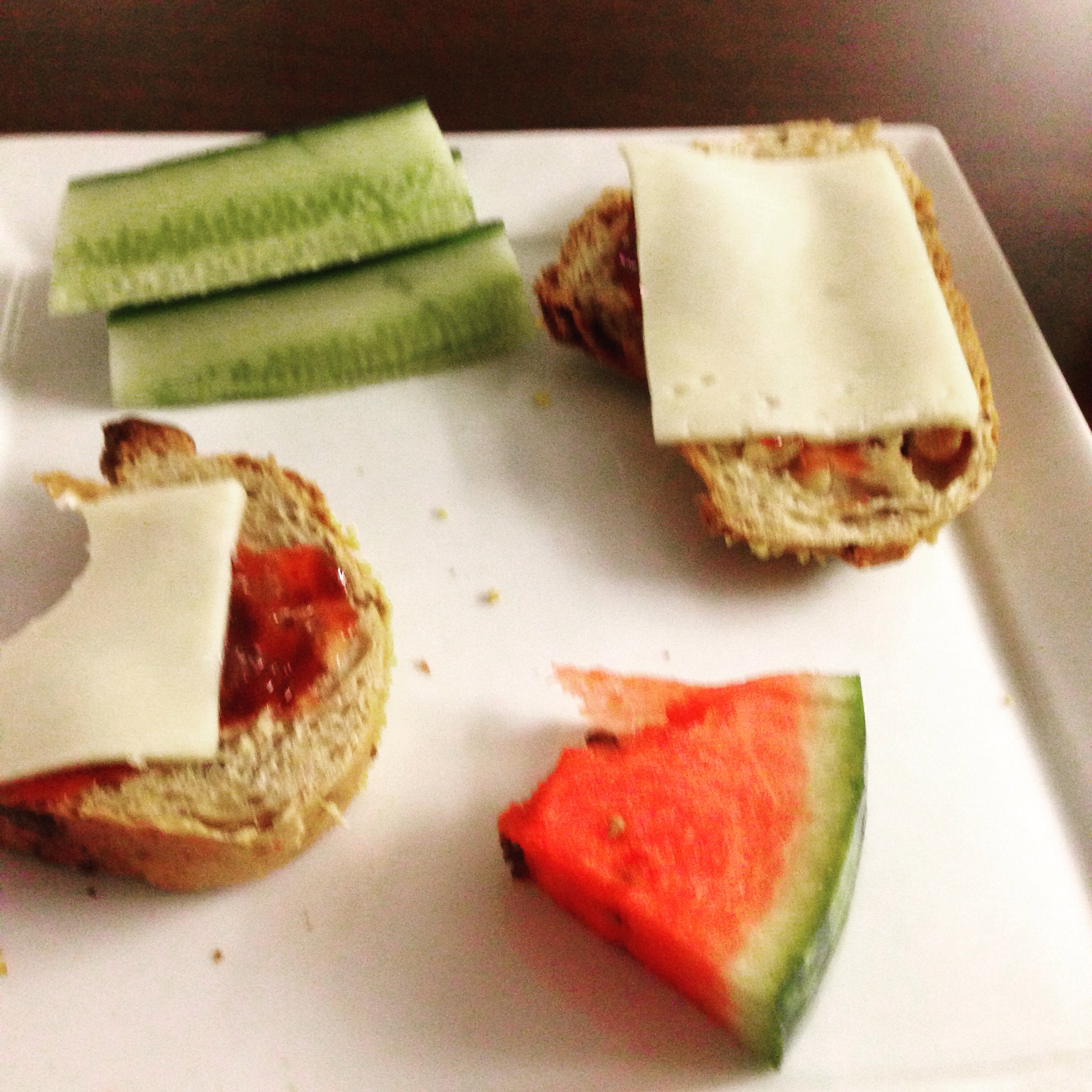 That day's travel went from Århus in Denmark, to Middelfart. I changed trains there, and the next train took me to Flensburg in Germany.
I had scheduled a bit extra time for the stopover in Flensburg, but was fortunate enough that the earlier train for Hamburg was in the station waiting to depart as we pulled in. I was allowed to get on that with my ticket. Of course, as the person I asked pointed out, that meant I had a longer stopover in Hamburg. Hamburg is a bigger station, with more happening – so waiting there was preferable to waiting in Flensburg.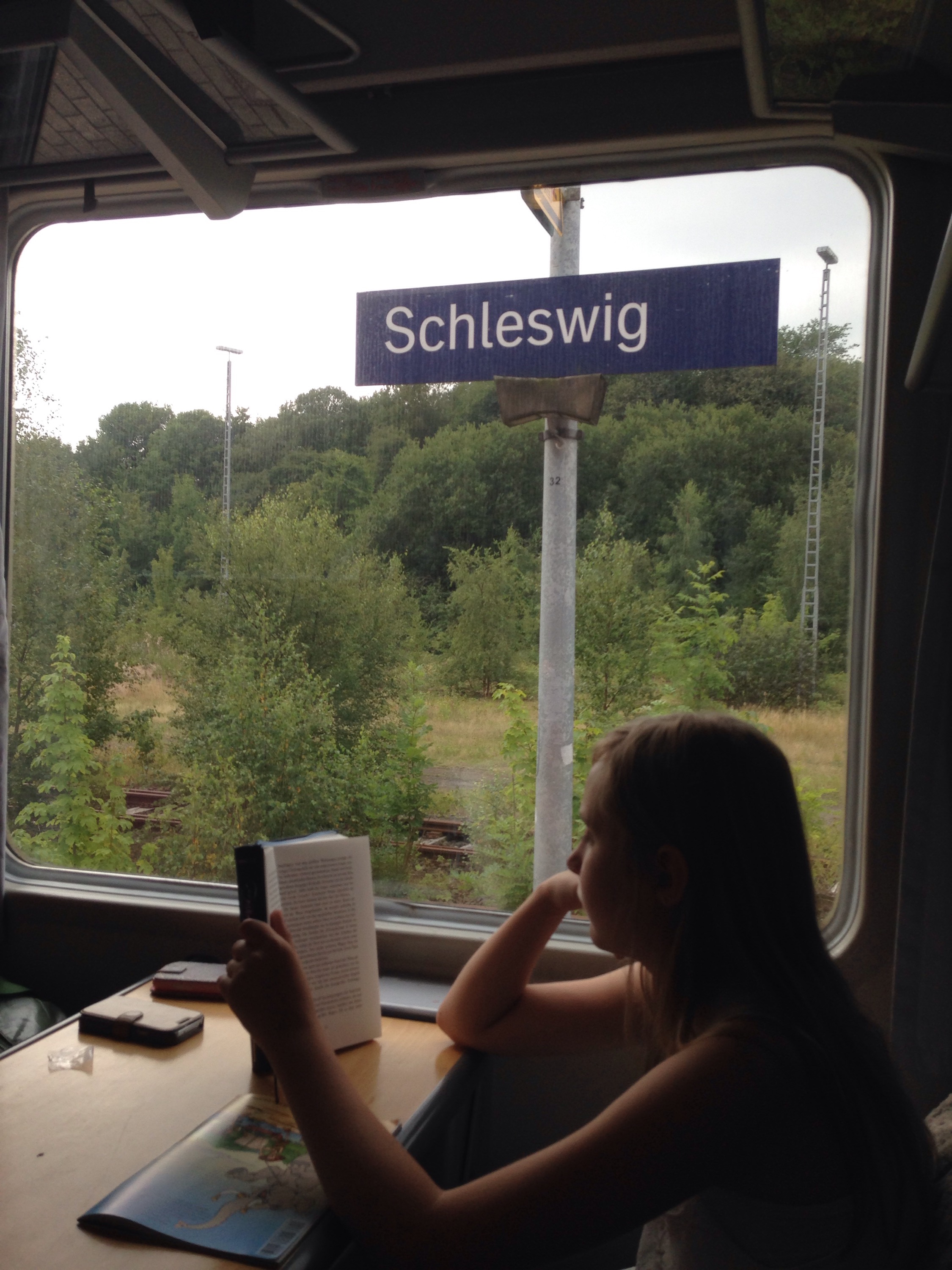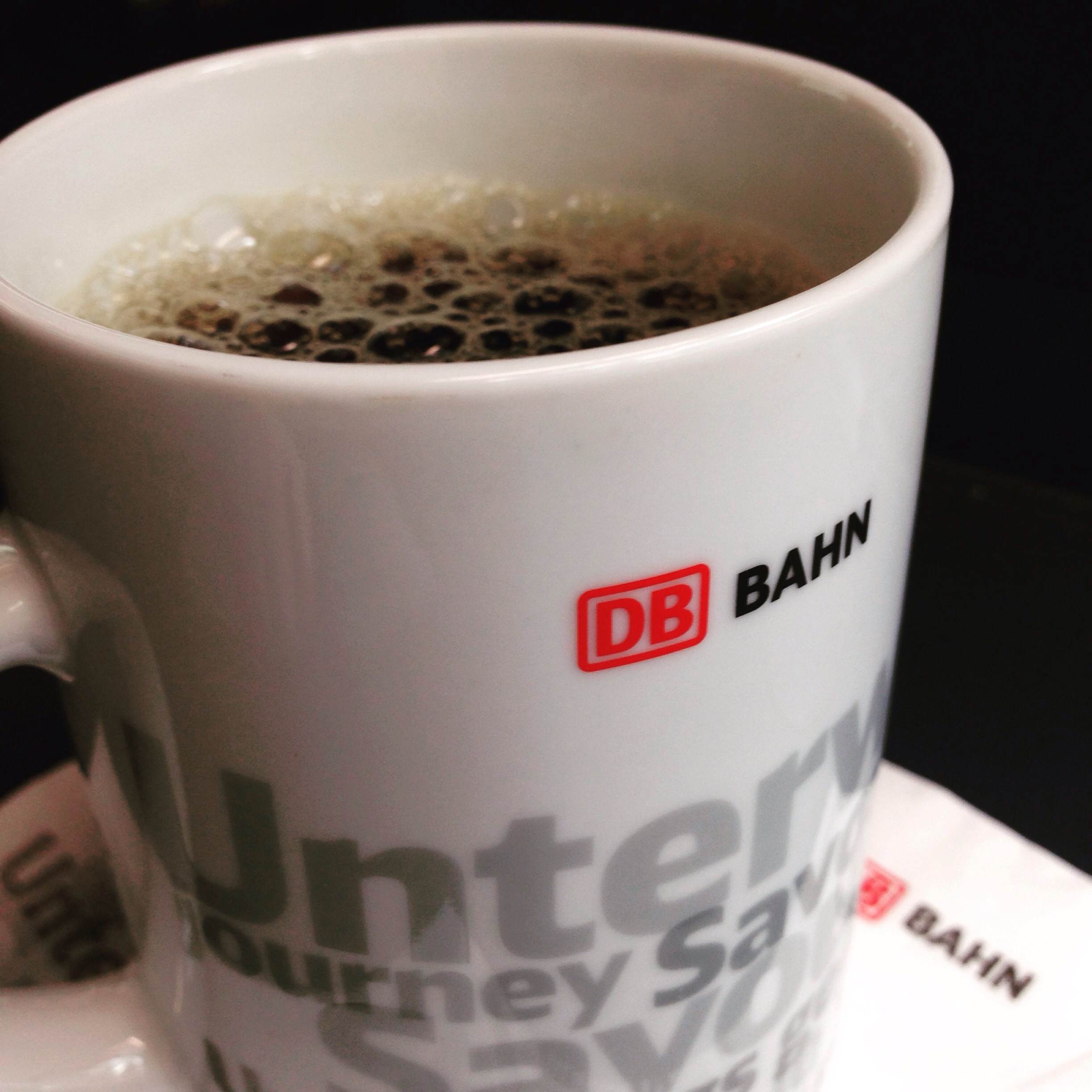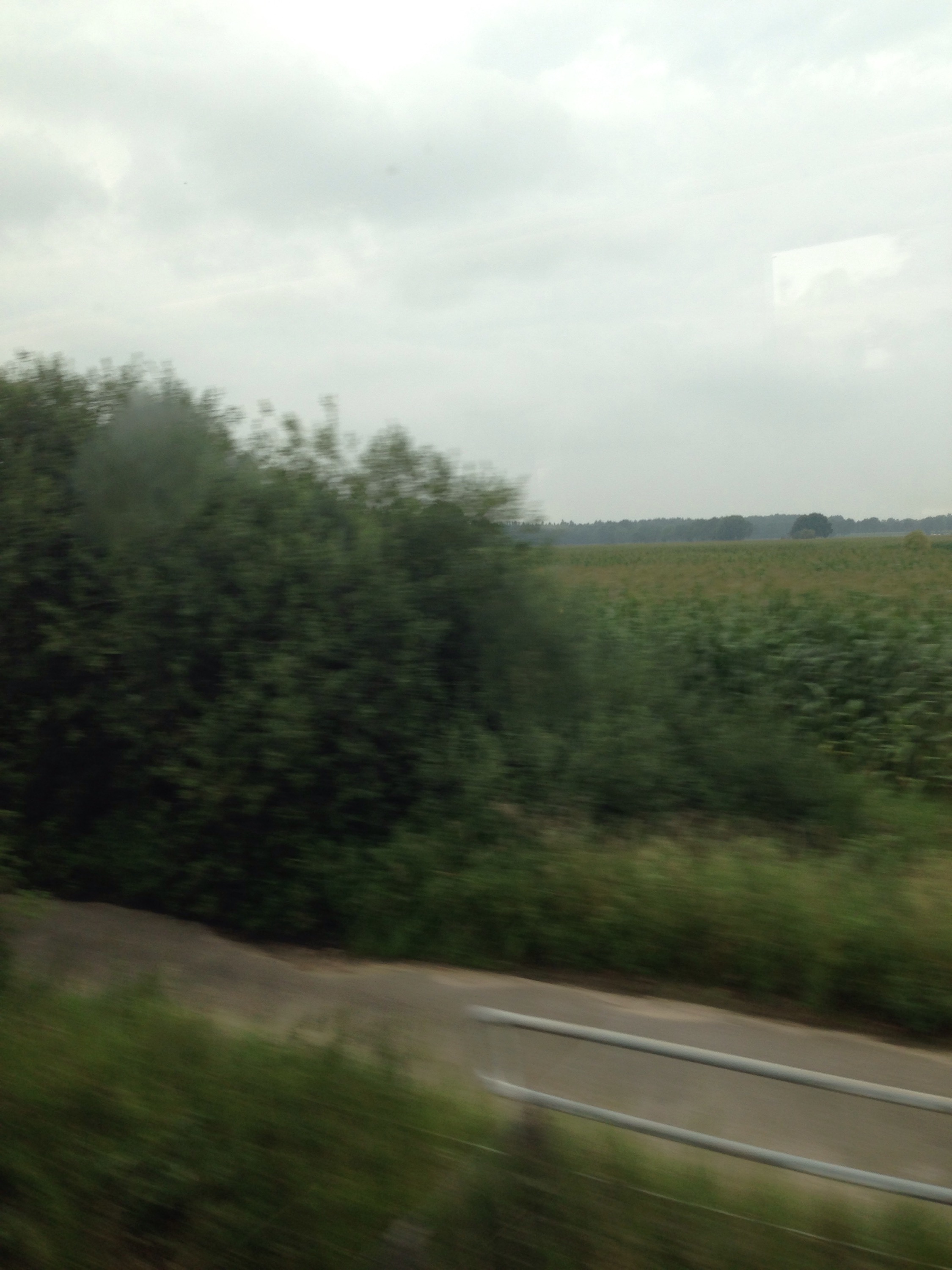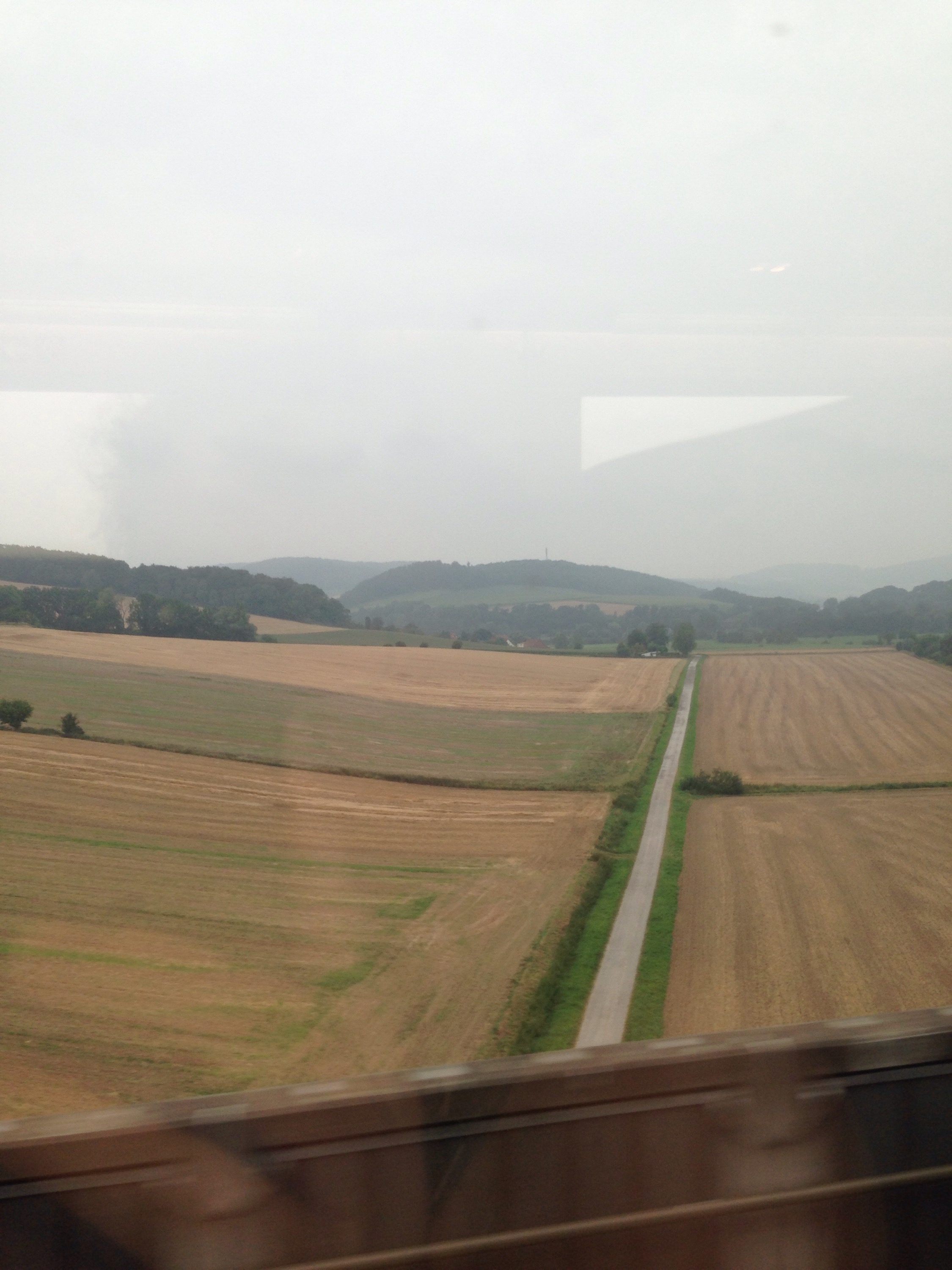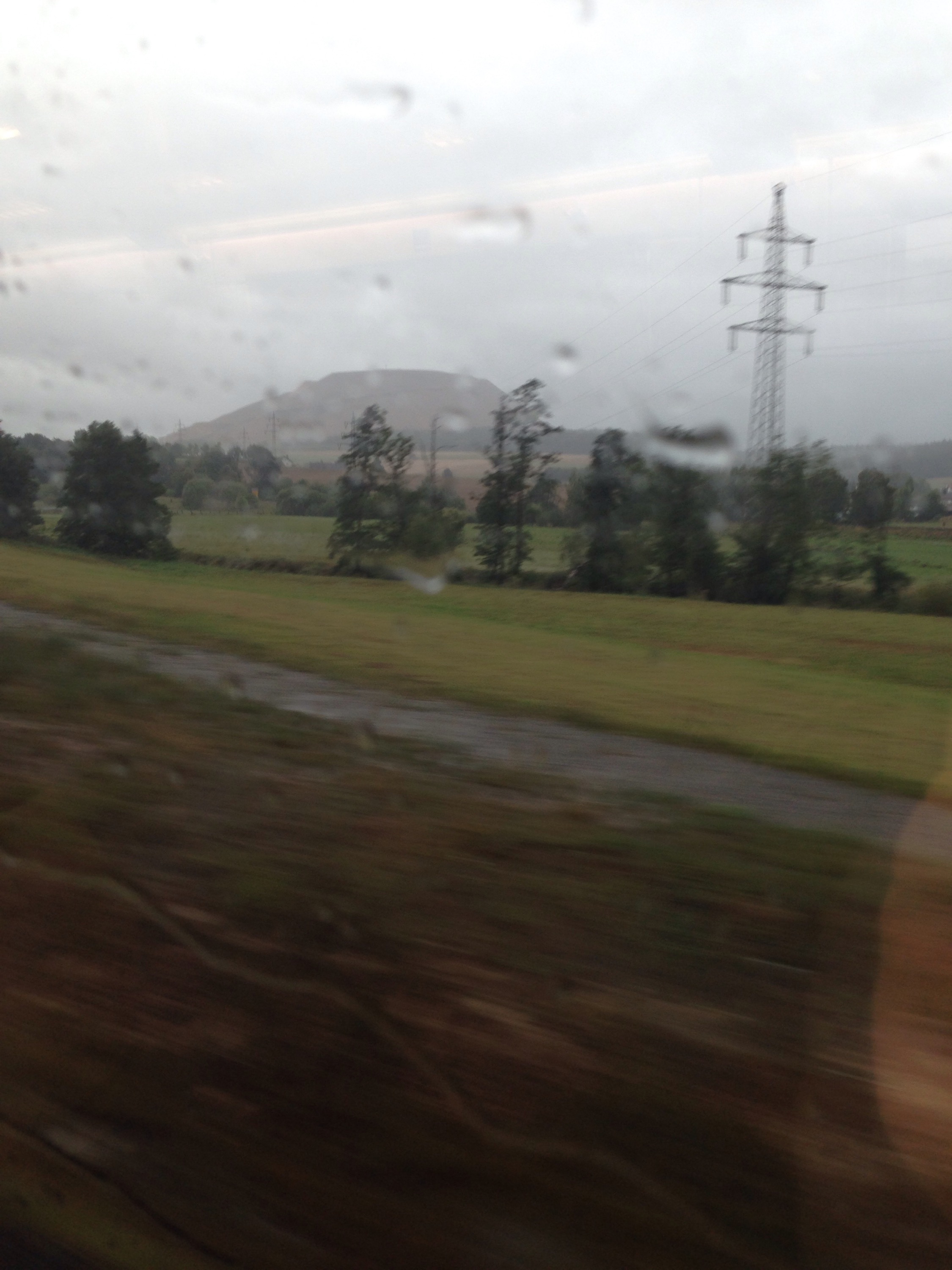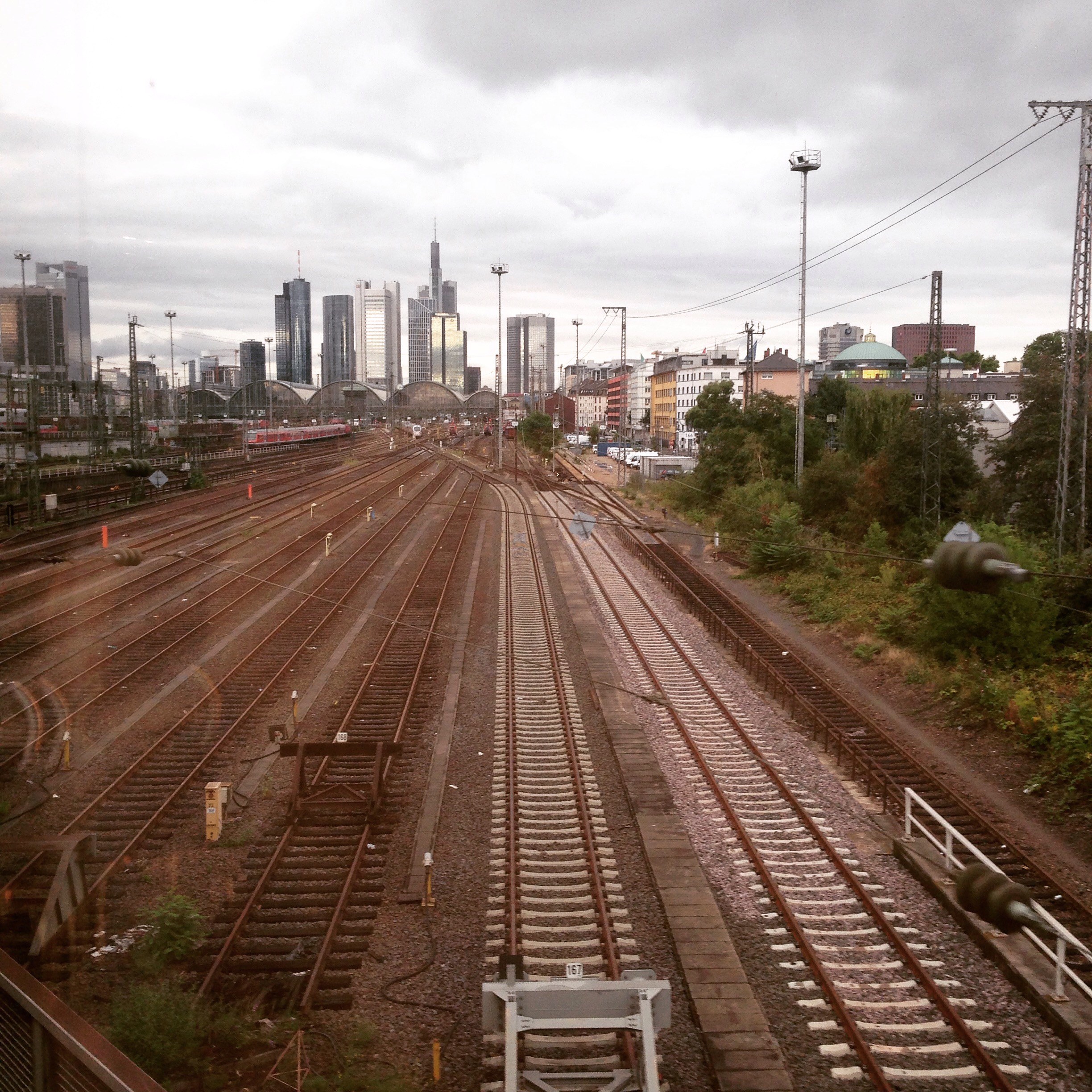 From Hamburg, I took the train to Frankfurt. I stayed the night there.
Lessons learnt:
Have flexible tickets so you can take the earlier train if the one you're on does make it in time.
Sometimes paying for first class is worth it (especially if the price point isn't too different). Sometimes it isn't. (In Denmark, for example, there is typically power outlets around the whole train, not just first class as in Norway.)
Don't schedule long stopovers on tiny stations.
Bring tasty food and drink on the train with you. Not all trains have catering services.
Bring a light rain coat.