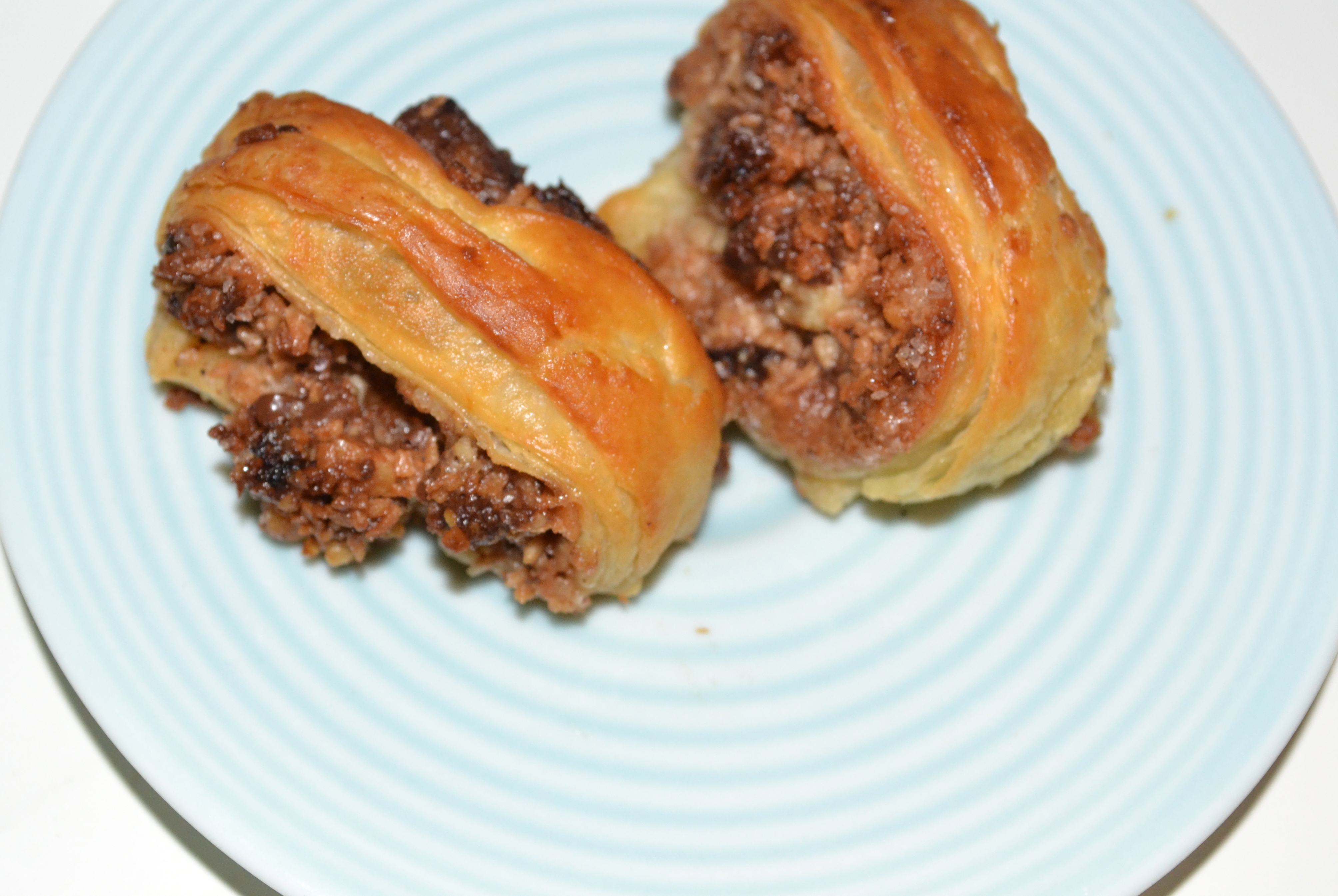 These rather reminded me of Baklava in consistency. And my sister also commented that she has had something similar Middle Eastern desserts.
Some comments:
I am not a huge fan of coconut, but it needed it here for the consistency. I am not sure what I would substitute it with if I did not have it. More nuts maybe?
I switched the dried cherries for raisins and the milk chocolate for dark.
I did not chop any of the items for the filling at the start of making the recipe. When the recipe said to combine the ingredients for the filling in a bowl, I added them all to the food processor and zapped them together until they were finely chopped. Beats chopping everything by hand.
The end result worked rather well for me. However, I fell victim several times to skimming the recipe and going by what I thought the procedure was, from other similar recipes.
I think my dough ended up thicker because of it, but as it was still very flaky when baked, I can live with that.
I brought it to work the next day and served up the remainder, and all of my colleagues said they loved it – with a couple asking for the recipe.
I would have loved for there to have been a picture involved in the cookbook.