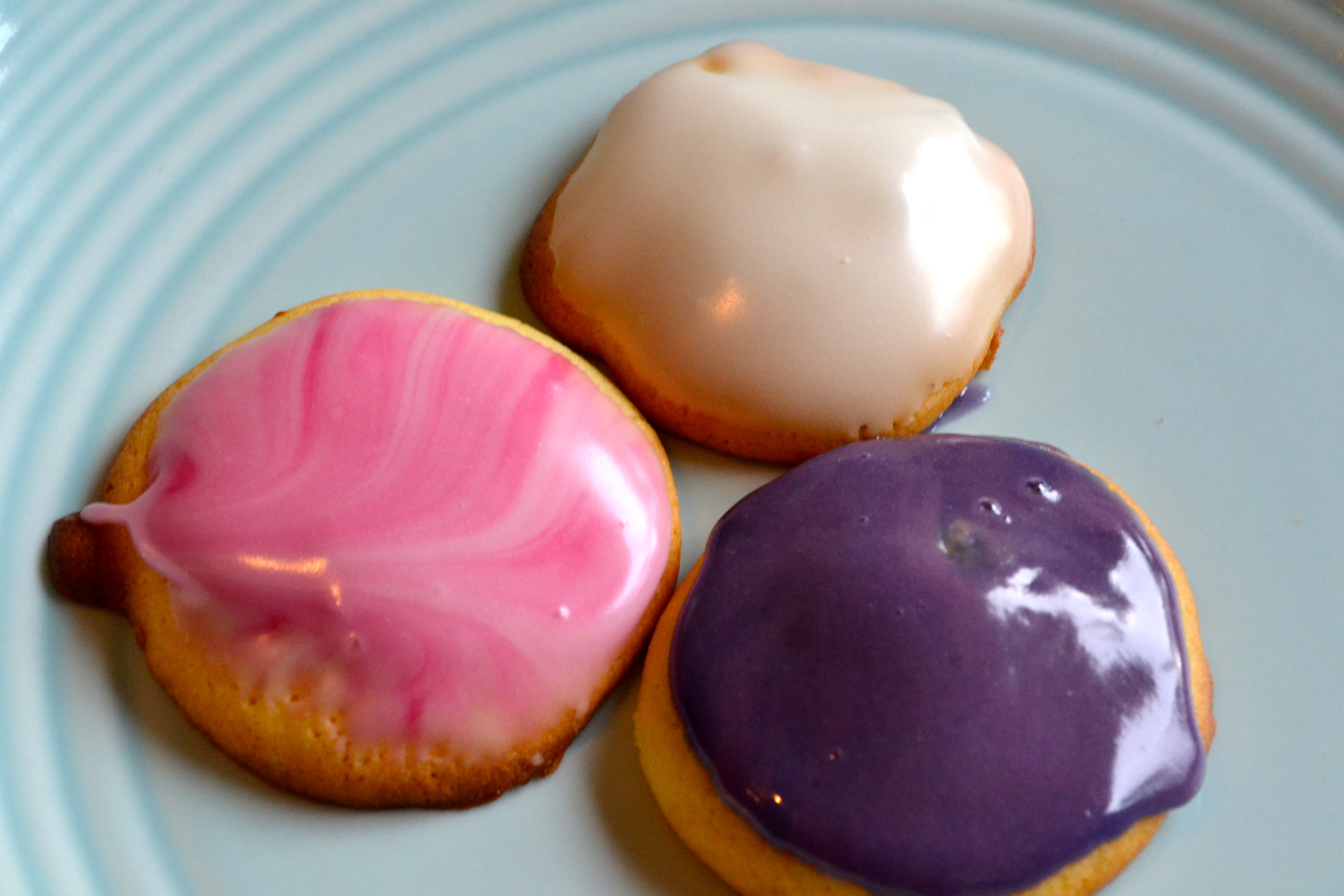 I made these Palets de dames from the Baking Chez Moi cookbook on Sunday, and brought with me to my grandmother's nursing home and served them around her hallway. My grandmother had three of them, and enjoyed them very much.
I first iced some of them with white icing, then I added some pink food colouring to the icing mixture. After icing some more, I added blue colouring to the pink icing to get the purple effect.
They kind of tasted like Norwegian krumkaker, they were very easy to make and the colourful icing added a fun element.
Tastewise, for me, they were a bit boring and I kind of craved some strong black coffee to go with them.