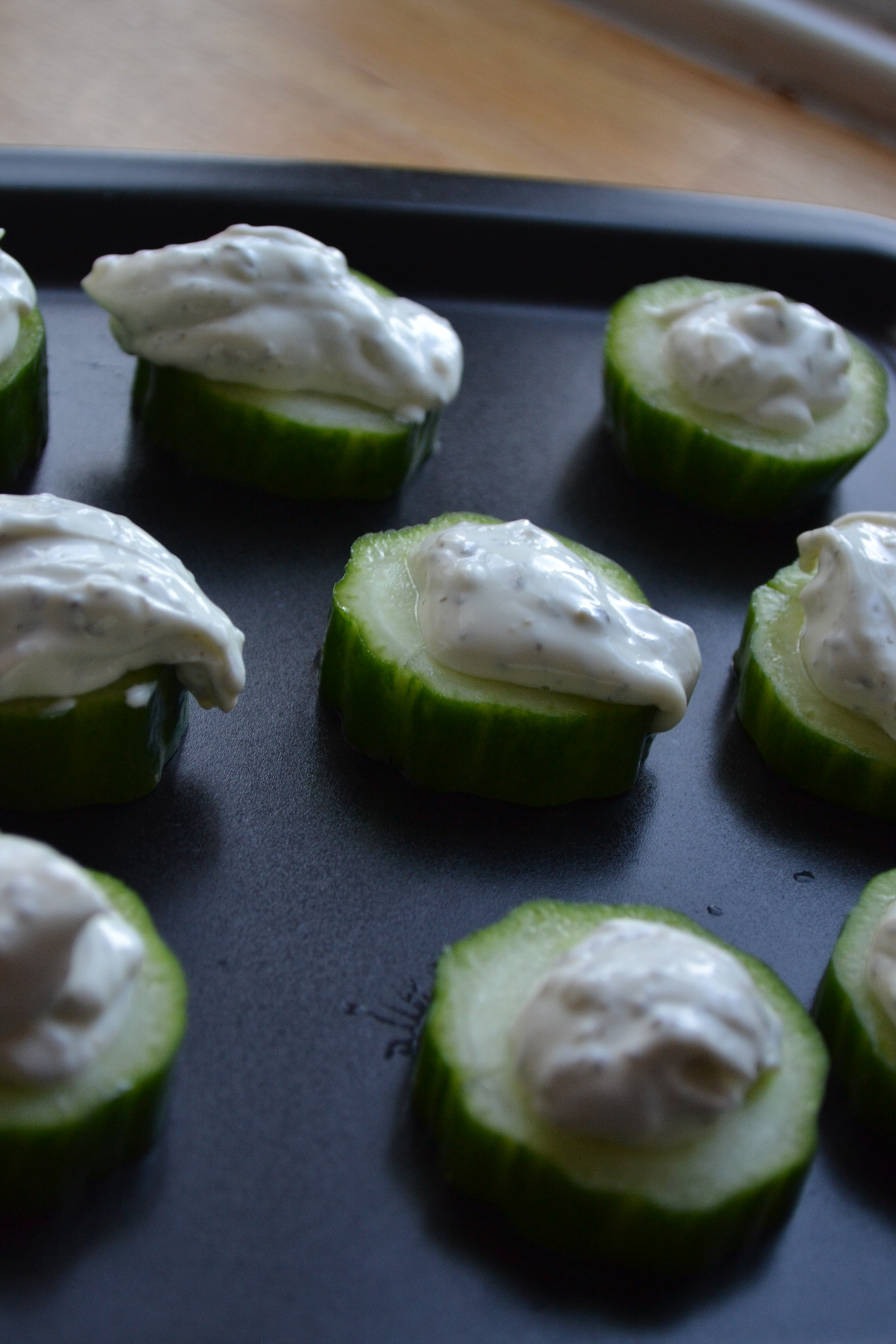 Need a quick and easy snack, or something cool to serve as appetizers, or part of a tapas meal? These Cucumber Bites with Garlic Herb Filling from  Annie's Eats could well be the thing. (Especially if you pair it with something salty on another tray – cured meat, salmon bites or…?)
Mine doesn't look as pretty as hers – but they were probably just as tasty.
Since I can't get the herb and garlic Boursin cheese in Norway, I went with Philadelphia's cream cheese with herbs and garlic. One American cheese is as good as another, right?
Make sure that you don't mix in too much cream, or it will get too liquid.
I think mine were slightly too runny, but they still stayed well on the cucumbers.