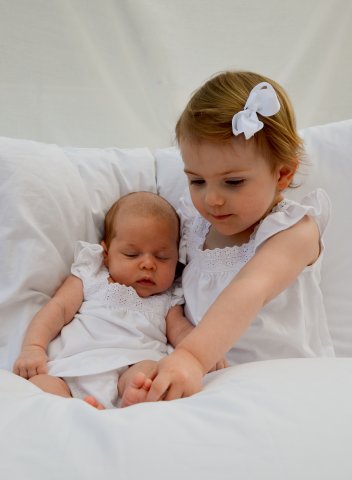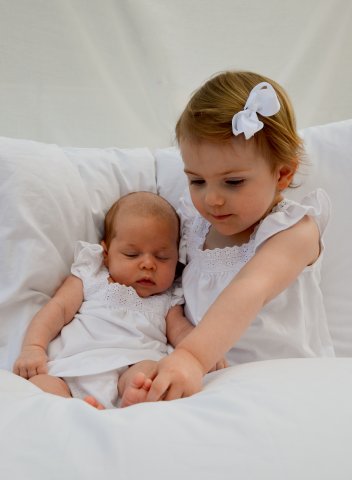 Princess Estelle finally got to meet her little cousin Princess Leonore when she was in New York. Victoria took the pictures.
The two girls are both wearing a version of the same dress.
I am oddly reminded of pictures of myself at Estelle's age – when my parents would try me out with babies. 7 months later I had a younger sister. Just saying…
To discuss the pictures, why not head over to the Swedish Royal Family thread at The Royal Resource?