The twins are growing up. Prince Vincent and Princess Josephine turned three years to day.

The Danish court released these pictures for the occasion. This lovely photo, with both of them, is probably my favorite. It feels a lot less airbrushed and more spontaneous than what we might normally see from the Danish court.

And one with each of them on their own.
Vincent does remind me of his older brother Christian at that age, though Vincent seems to have a darker shade hair, and more of it. (If I recall right, that is.)
(And the shape of Christian's head is different…)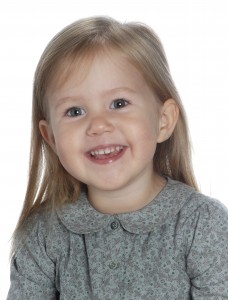 I don't know why, but Josephine and her older sister, Isabella, strikes me as being intrinsically happy girls. Dressed in slightly bland colors, but the joie de vivre shines through.
And can I just say that I am very happy that the Danish court went with a professional photographer? Not that I mind the quick snapshots from the parents, but marking birthdays feels more special when they call a professional in to do the job.
Photo credit: Pernille Rohde, PR FOTO