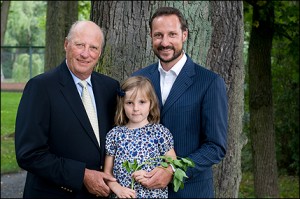 The Norwegian court released a new picture of the King, the Crown Prince and the Hereditary Princess last week.
The last picture of the three together like this was released in 2005, at the time of the celebrations of 100 years of the Norwegian Monarchy.
This picture was taken in the park at Bygdø Kongsgård, the summer residence of the King and Queen.
(Photo: Morten Brun, The Royal Court)