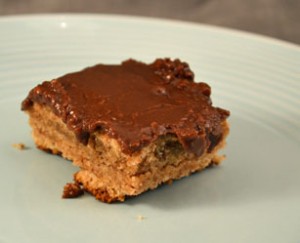 To be frank – this cake was only made because I had a carton of buttermilk that was about to expire. I know that expiration date on buttermilk is not a firm date – the milk is fermented after all – but it was the kick I needed to make this. It is easy, quick and freezes quite well.
Unlike a lot of other cakes, I think that this doesn't taste as good out of the oven, but the moistness of the cake makes it perfect for eating the next day – or freezing and then eating.
The original recipe comes from the amazing Norwegian website, Det Søte Liv.