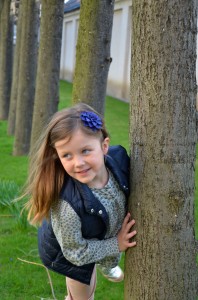 Back in February, the news came that Crown Prince Frederik and Crown Princess Mary had chosen that Princess Isabella would follow in her older brother's footsteps and attend Tranegårdskolen in Gentofte. As I wrote over at Blog Royale back in May 2011, the decision that Christian should attend that school was not universally applauded.
I expect there has also been some rumbling around Isabella's attendance – but it seems much more universally acceptable when the second one follows rather than when the first one breaks a barrier  of sorts.
At any rate, I thought it would be interesting to compare the education of these two with the Danish royals who have gone before them.
I think that it was generally assumed that when Prince Christian would start school that he would join his cousins, Princes Nikolai and Felix at Krebs school, a private school in Copenhagen.
After all, Krebs was also the school of Crown Prince Frederik and Prince Joachim. And nobody had batted an eyelid when Nikolai and Felix had followed them there.
Continue reading "Education for the young Danish royals (100 things #12)"